[ad_1]

BHUBANESWAR: Results of JEE Advanced examination was published on Monday. Rounak Dalmia from Kantabanji in Balangir district became the state topper by securing All India Rank 52.
Rounak, son of a businessman, was in fourth position among top 5 candidates of IIT Kharagpur zone. "I along with my brother Manthan Dalmia had appeared for the test at an examination centre in Raipur of Kharagpur zone. I got AIR 52 and he secured 100," he added.
He said they have completed their schooling from Balangir. "We had gone to Kota in Rajasthan for preparation after schooling. In January, we had returned home. Later, the Covid pandemic situation struck the country. We took help of our teachers via online for preparation at home," he added.
Rounak said he was preparing for the examination for around 10 hours everyday. "We were getting demotivated because of the pandemic situation and negativity. But our elder brothers and sisters were motivating us for preparation," he added.
His cousin Manthan said they will pursue computer science in IIT Bombay. "As we are staying together, we both were helping each other in studies. It was a blessing in disguise that we both were preparing for the JEE Advanced. Family members also helped in our studies," he added.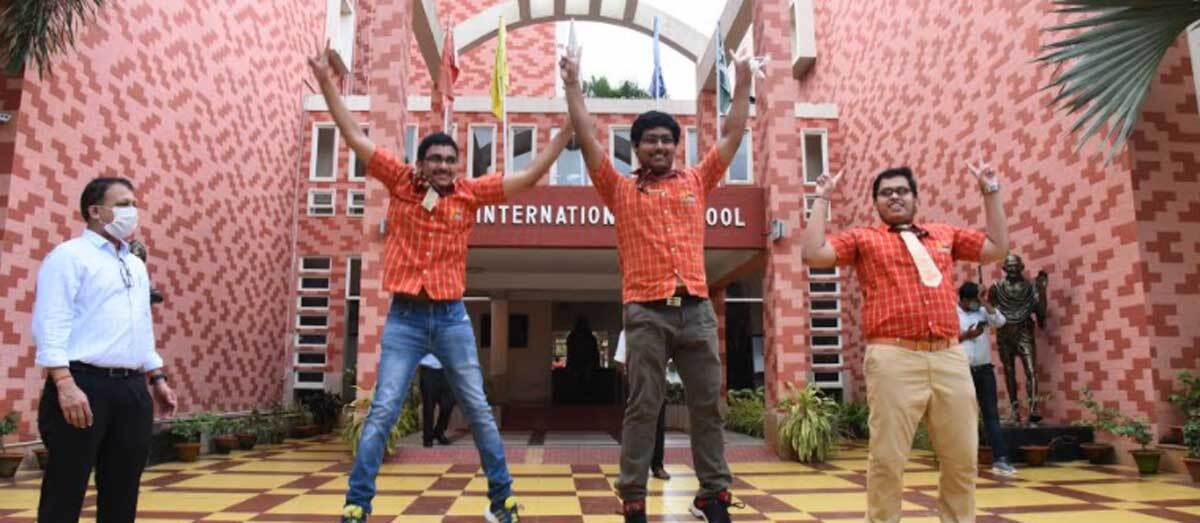 Sibasish Rout from Sai International school Bhubaneswar has secured All India Rank 73 in the entrance test.
Rout was preparing 8-10 hours per day for the examination. "I was doing self-study after attending several online classes. The repeated revisions, tests and focussed study helped me to get this rank. Physics is my favourite subject," he added.
He is interested to get admission in IIT Delhi. "I will choose computer science or mechanical engineering as my stream. Self study is important. I think understanding fundamental things of a subject matter is necessary to score well," said the son of a government employee.
Another student Animesh Sahoo from this city school got All India Rank 301. Around 25 students of SAI International School have secured ranks in the examination. Sourabh Soumyakanta Das, student of DAV Public School, Chandrasekharpur, secured AIR 415. Aniket Dey of the ODM Public School got AIR 532. As many as 22 students of ODM Public School qualified the entrance test.
Around 3,000 candidates had appeared for the examination on September 27 held in 18 centres in Bhubaneswar, Cuttack, Berhampur, Sambalpur and Rourkela. The IIT Delhi had conducted the test in two shifts.
Through JEE (Advanced), IITs offer admission into undergraduate (UG) courses leading to a Bachelor's, Integrated Master's or Bachelor-Master dual degree in engineering, sciences or architecture.



[ad_2]

Source link